In Japanese: 野方配水塔 (Nogata Haisuitō or Nokata Haisuitō).
Local people also call it みずのとう (Mizunotō, meaning water tower).
(1-3 Egota, Nakano Ward, Tokyo, Japan

)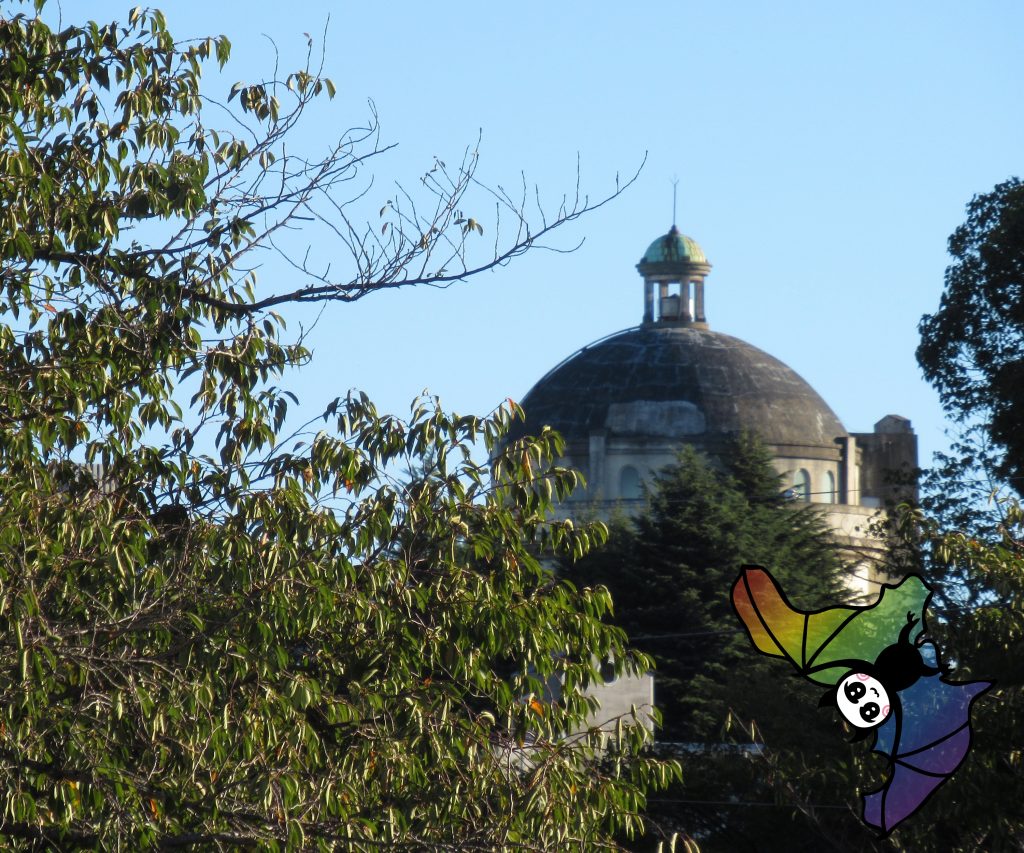 Nogata Water Tower, a 34-meter-tall elegant white standpipe, was designated as Japan's tangible cultural property in 2010.
The reinforced concrete architecture was built in 1929 to supply water to part of western Tokyo areas, according to the Japanese government's Agency for Cultural Affairs website. It was one of the earliest in Japan as a cylindrical Water Tower with a domed roof, the website says.
It took water from a water supply system with the Tama River and had a capacity of 3,500 tons of water, according to "Egota no Midokoro Guidebook" (Egota Must-sees Guidebook) published in 1994.
The tower was used as a water supply system until 1966. It was used later as a water tank to prepare for disasters until 2005.
The Nakano municipal government has recognized the Tower as a peace memorial because it has bullet marks from World War II air raids.
The Tower appears in the popular 2003-2004 Japanese comics "Town of Evening Calm, Country of Cherry Blossoms" (In Japanese: Yūnagi no Machi, Sakura no Kuni) by Fumiyo Kōno, a story about a family of survivors of the 1945 U.S. atomic bombing of Hiroshima.
It is drawn in the background with cherry blossoms when Nanami Ishikawa, the heroine in the latter half of the comic book, was on her way to a baseball practice as a primary school student. It appears in the background again when she returned to Tokyo from a trip to Hiroshima at age 28.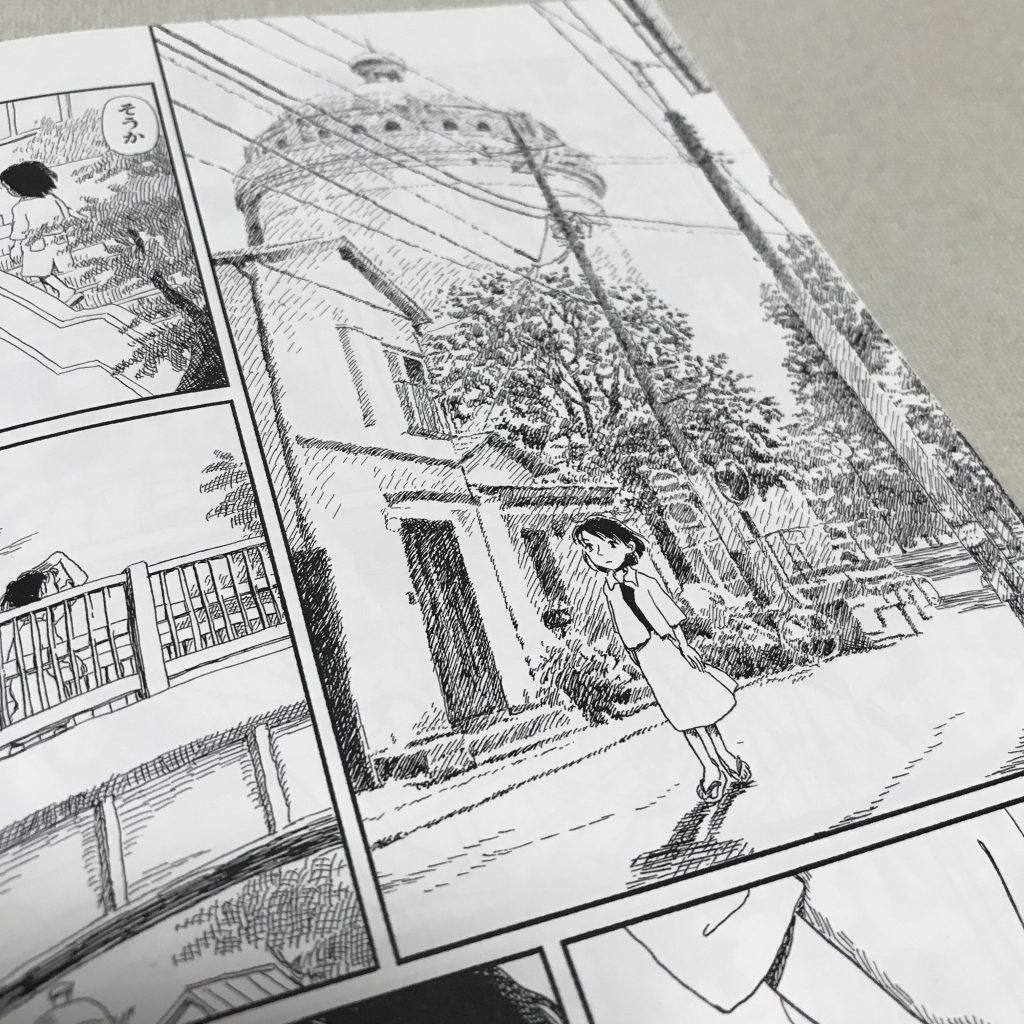 You may see in the manga that the shape of the Water Tower resembles that of the well-known Atomic Bomb Dome in Hiroshima that appears both in the first and second halves of the manga.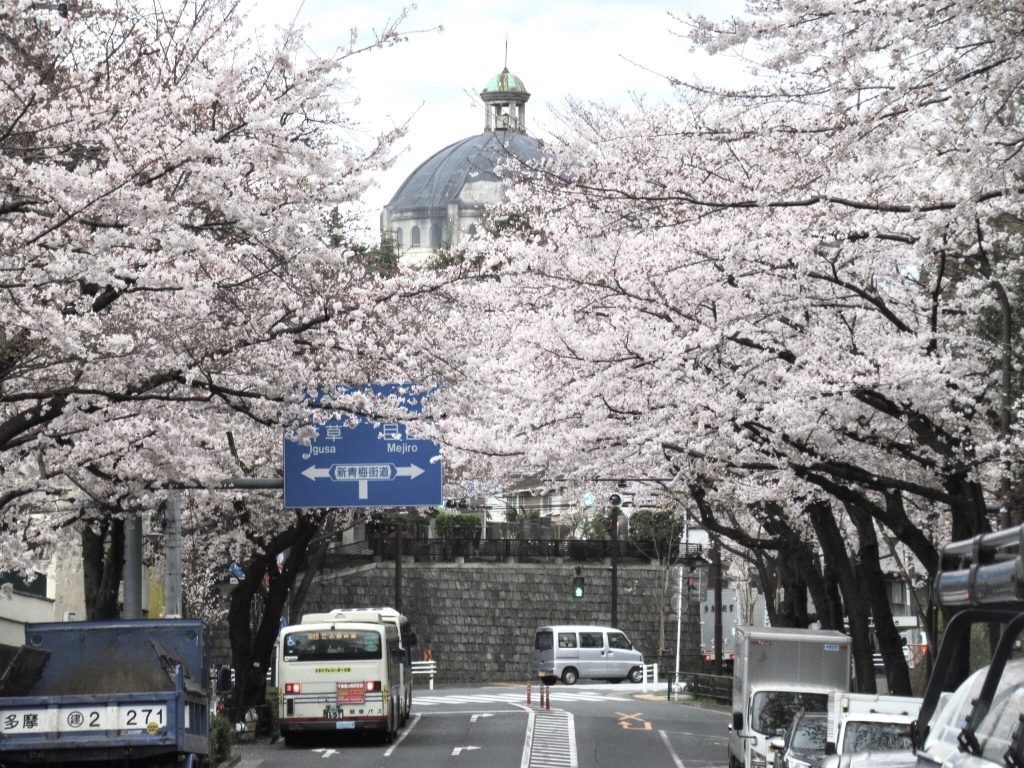 Truely, the Tower looks particularly fine when cherry blossoms are in full bloom in the spring at Mizunotō Park, where it is located, and along the nearby Nakano Dōri street (see our blog post).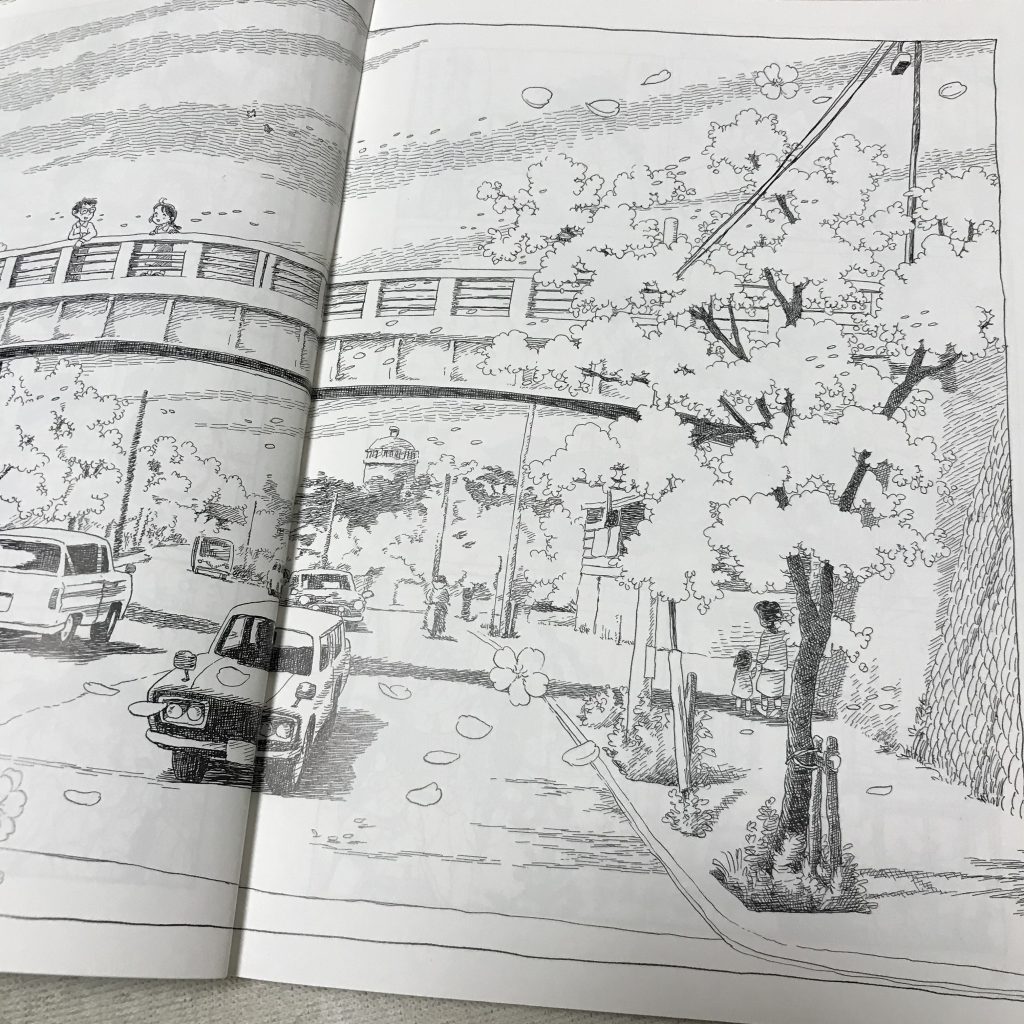 In the comic book, Nanami and her best friend ride swings at Mizunotō Park with the Tower in the back both when they were children and after they grew up.
The Tokyo municipal government, however, is planning to relocate Nakano Dōri street to just close to Nogata Water Tower, trimming a major part of the park and apparently cutting down cherry trees.
(How to get to Nogata Water Tower

)