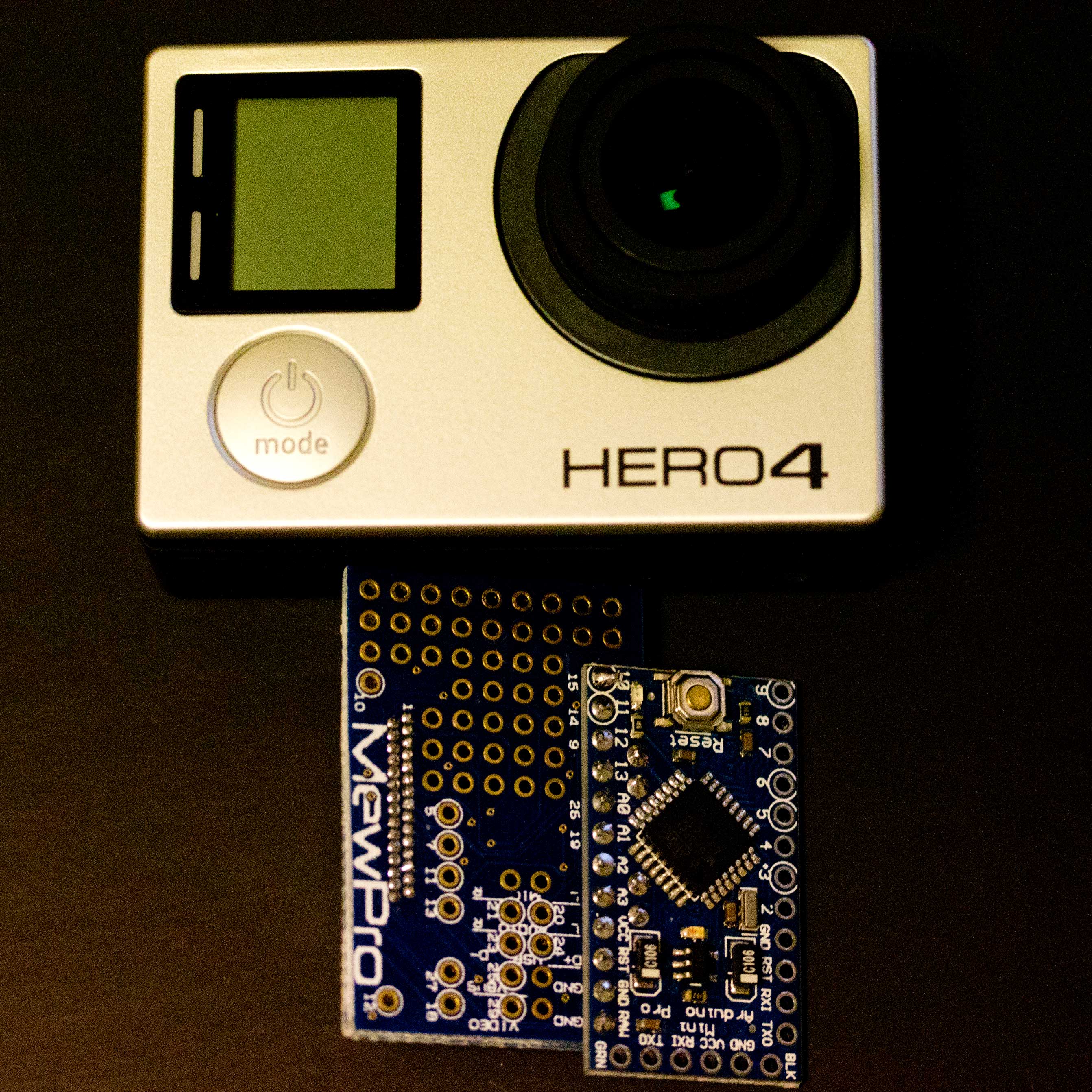 Today we got a brand-new GoPro Hero 4 Black. However, currently MewPro doesn't work with it.
We attached MewPro to it and investigated responses for I²C commands. It seems that the supporting module of Dual Hero System, which MewPro also relies on, has not yet implemented on Hero 4.
Someone on the Net has already asked GoPro about Dual Hero System compatibility on Hero 4, and the official answer from the company was "not yet".
So please wait until they release a new firmware. We believe that if a camera works with Dual Hero System then MewPro can also work with the camera.
Update 10 Feb 2015: GoPro Hero4 Black (firmware 02.00.00) doesn't support Dual Hero System yet.