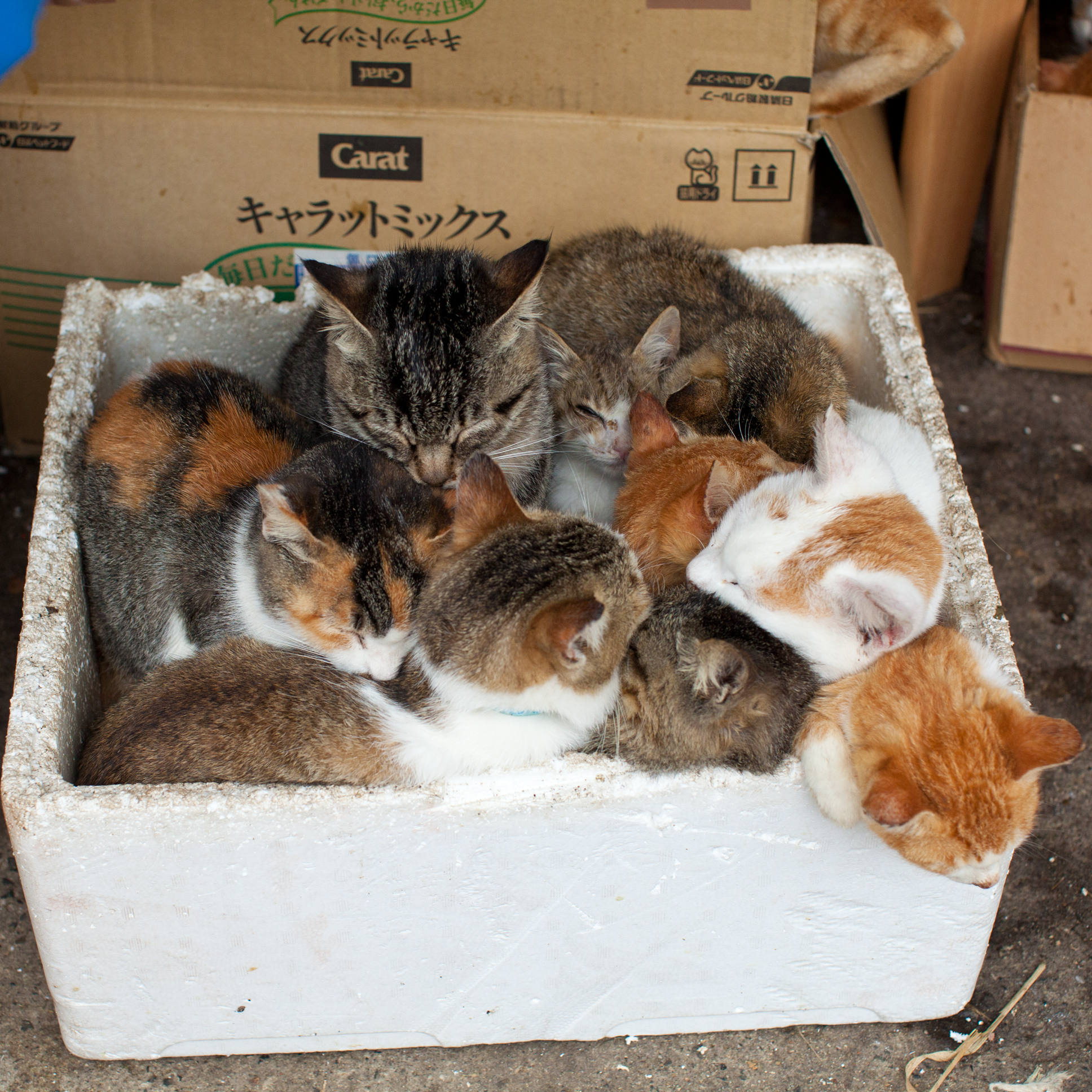 We've uploaded a new 360-degree video shot at Japanese Cat Island 30th Nov. 2017.
For your info we used the following equipments to take the footage:
7 GoPro Hero 4 Black cameras (Wide; 4K 30fps)
7 MewPro 2
1 MewPro Bastet
3D printed Mani Wheel Rig

iOS: Open this video in YouTube app
Note 1. Please watch the clip in 4K setting and use the navigation wheel at the top left corner. Currently 4K 360-degree viewing is possible in Chrome, Edge or Firefox.
Note 2. If you are viewing this on an iOS device please install and launch the YouTube app. Then move the smartphone/tablet around to get its display revealing the scene.
Enjoy!