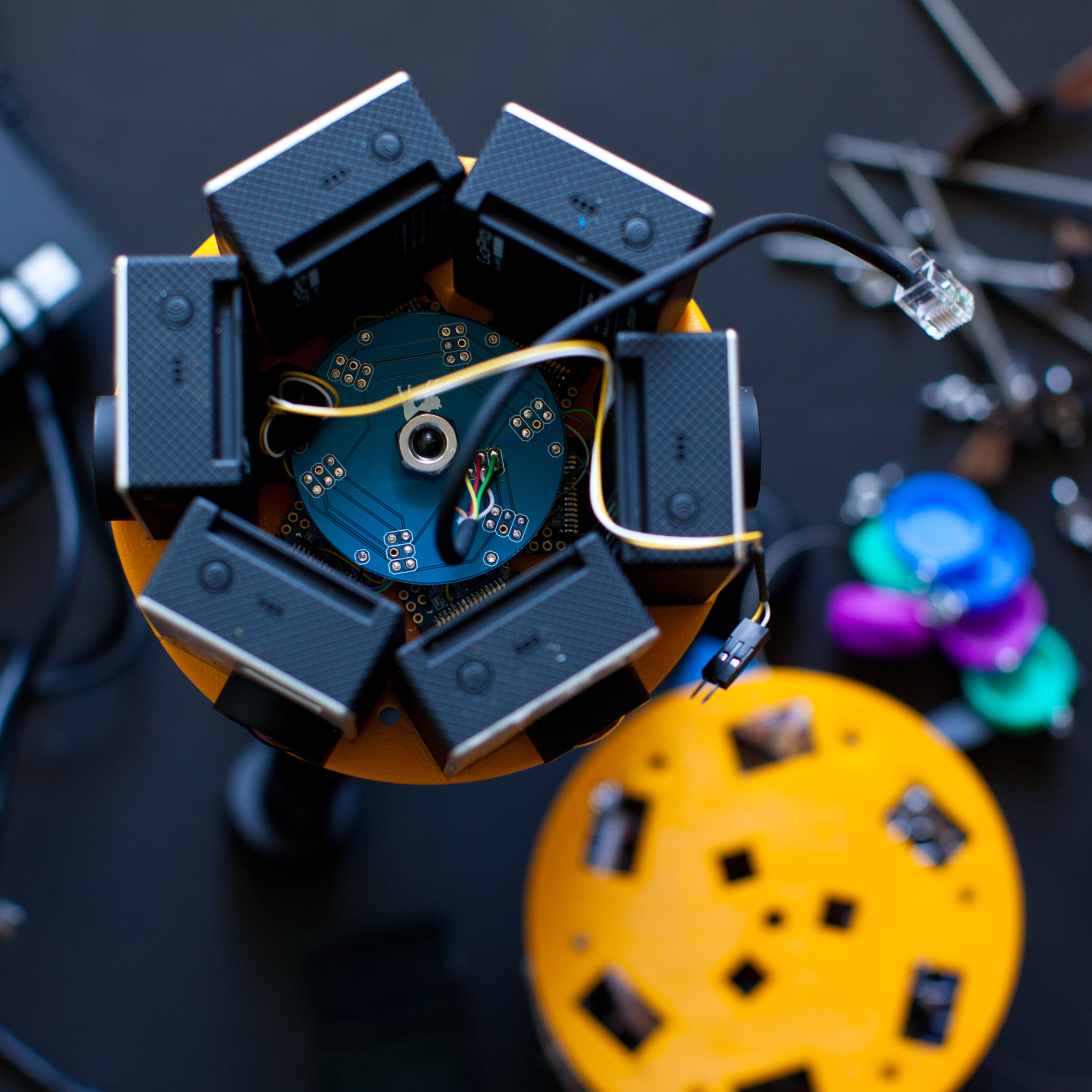 A detail of our open-hardware rig, Mani Wheel, which you can make or buy, is addressed in this article.
In the previous post we published two 360-degree videos of Japanese Cat/Rabbit Islands. These clips are made by using the following hardware and software:
---
Hardware
6x GoPro Hero 3+ Black
6x MewPro Cable

Plug's enclosures removed. A newly designed, dedicated PCB disk is utilized to simplify solder works.

3D printed top/bottom disk lids made of ABS
GoPro Dual Hero
2x MewPro Genlock Dongle
Adafruit Bluefruit LE UART Friend – Bluetooth Low Energy (BLE)

Connected to the serial lines (RxD/TxD) of Dongle #0. And the whole system is controlled through BLE from the terminal application installed on

iPhone

or PC. (Note: In GenlockDongle source code, the serial baud rate must be modified from the default of 57600 to 9600 for Dongle #0.)
Software
Kolor Autopano Video Pro

Exact sync is detected by the software automatically.

YouTube 360 Video Metadata Tool

This is necessary for uploading 360-degree video to YouTube.
---
The hardware items are connected as in the following figure:

In addition to the above diagram we actually used
to supply 5V power to Dual Hero and Dongles through the USB connector. However, this can be done by any USB battery pack.
The following is top view of our Mani Wheel Rig: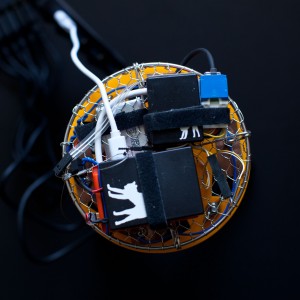 Two Dongles (black small/large casings) and a Lipo battery can be seen. Next photo shows the inside of Dongles' casings: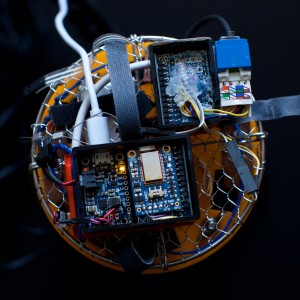 Opening and removing the orange top lid enables us to look inside of the hexagonal cavity consisting of six cameras. There sits a dedicated PCB disk to simplify soldering: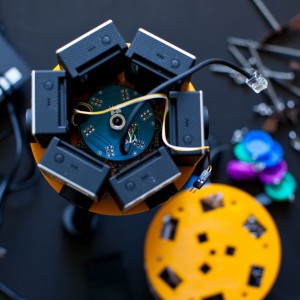 Note: We can sell 3D printed lids (top and bottom) and dedicated PCB disks starting from 200.00USD. Please ask us for detailed pricing of the items and/or extra soldering charge if you don't want to do it by yourself.
UPDATE 22 May 2017: We received a STL file from Julien Brault-Chénier at LEOFILMS.CA. Thank you, Julien! The file can be 3D-printed and fit to use in place of our top lid so that the Mani Wheel rig can hold one more camera for shooting the zenith. (The STL file is also downloadable from our GitHub repo.)