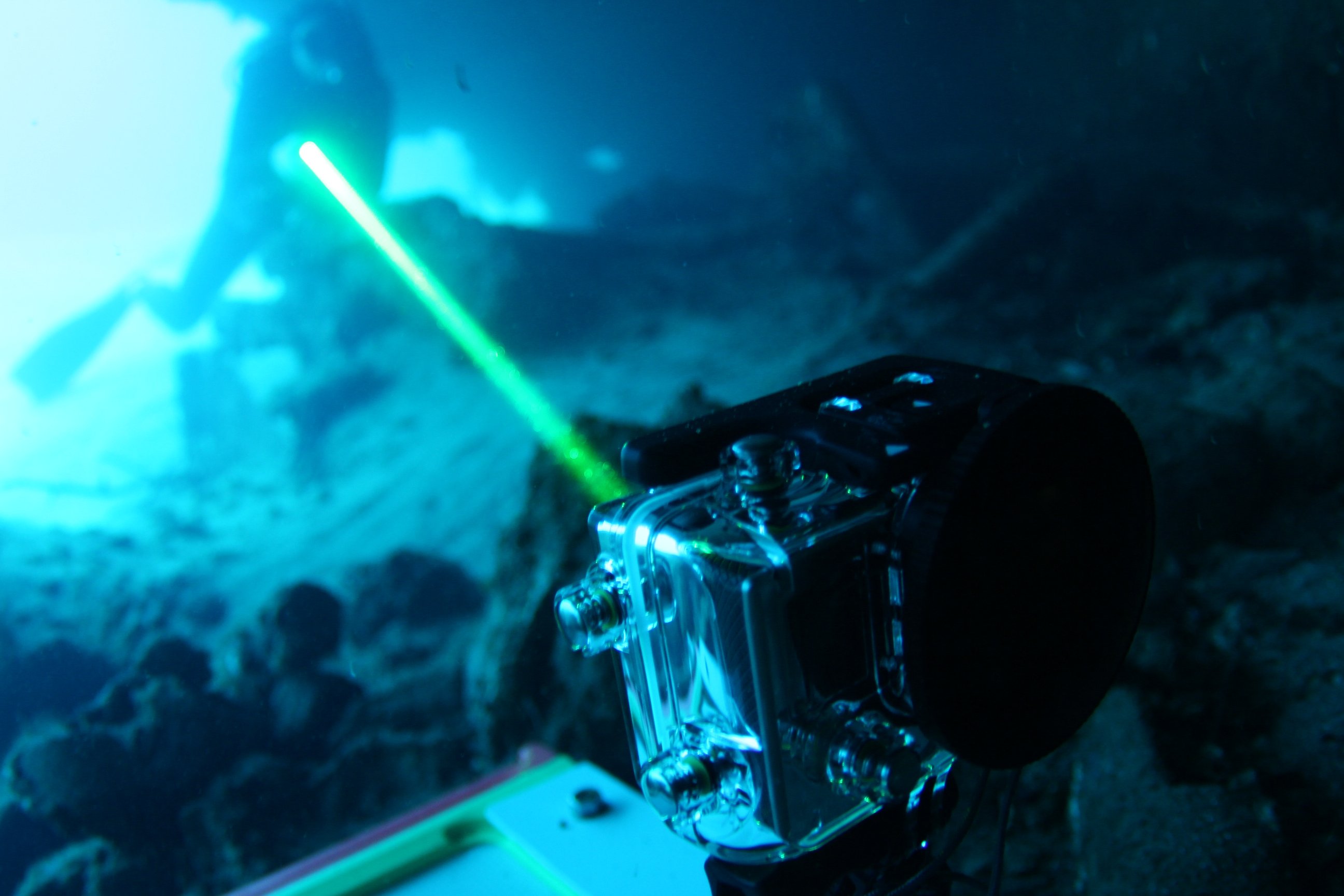 No Wi-Fi available in underwater. Waterproof cable remote releases are very difficult to make. But here is a solution: Laser pointer and light sensor!
---
Videographing Materials
In order to take the demo video below we used the following:
GoPro Hero 3+ Black
Microsemi Wide Range Visible Light Sensor LX1971 (cf. PDF manual)
532nm (green) laser pointer
(Schematic to connect LX1971 with Arduino)
Note: We used a green laser because red is more prone to attenuate in underwater. More specifically we enclosed el cheapo green laser module (marked "TIM-311G-1A" possibly made in Taiwan?) in DIY housing or second-hand unused underwater torch casing, and went scuba diving.
---
Demo
The following video is taken by Osamu Morishita, Urashiman D.S. Ogasawara by using the above-mentioned system. As you may know these rays are very sensitive to diver's bubbles thus without help of MewPro and laser it is nearly impossible to shoot from the angle in the demo.

⇧ "Kannuki Rock", Is. Minami, Ogasawara, Japan. School of bigeye jacks and flight of cownose rays.

⇧ Using MewPro laser remote w/ GoPro (photo by Urashiman D.S. Ogasawara)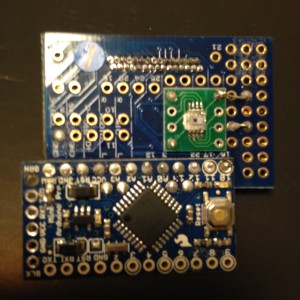 ⇧ Prototype version of MewPro board w/ visible light sensor LX1971 and Arduino Pro Mini.