We will make up your MewPros to capture your best angle.
MewPro is an open source project: anyone can use info published in this website and make anything they want. But sometimes when you are busy or don't like soldering/programming anything we can help you.
The following is a photo of a recent custom-made MewPro for GoPro Hero 3+ Black with extra sensors and a storage.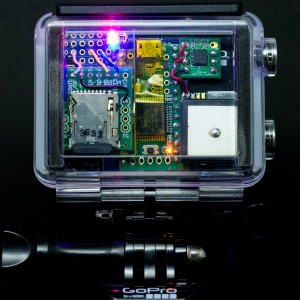 Contact us about pricing and details.