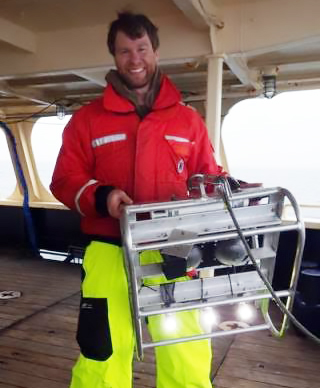 There's a project in NOAA (National Oceanic and Atmospheric Administration) that uses our MewPro + Genlock system.
The researchers made a special housing for GoPro cameras and the system: It has bulkhead connectors for water-proof cables and these enables control of cameras from the ship.
The following video shows underwater of the Aleutian Islands, USA.
(Video and photo by courtesy of Mike Levine, Contractor to NOAA AFSC RACE)
The interesting deep-sea clip was taken during a trip reported also in their official blog:
http://www.afsc.noaa.gov/Science_blog/StellerSeaLions_1.htm