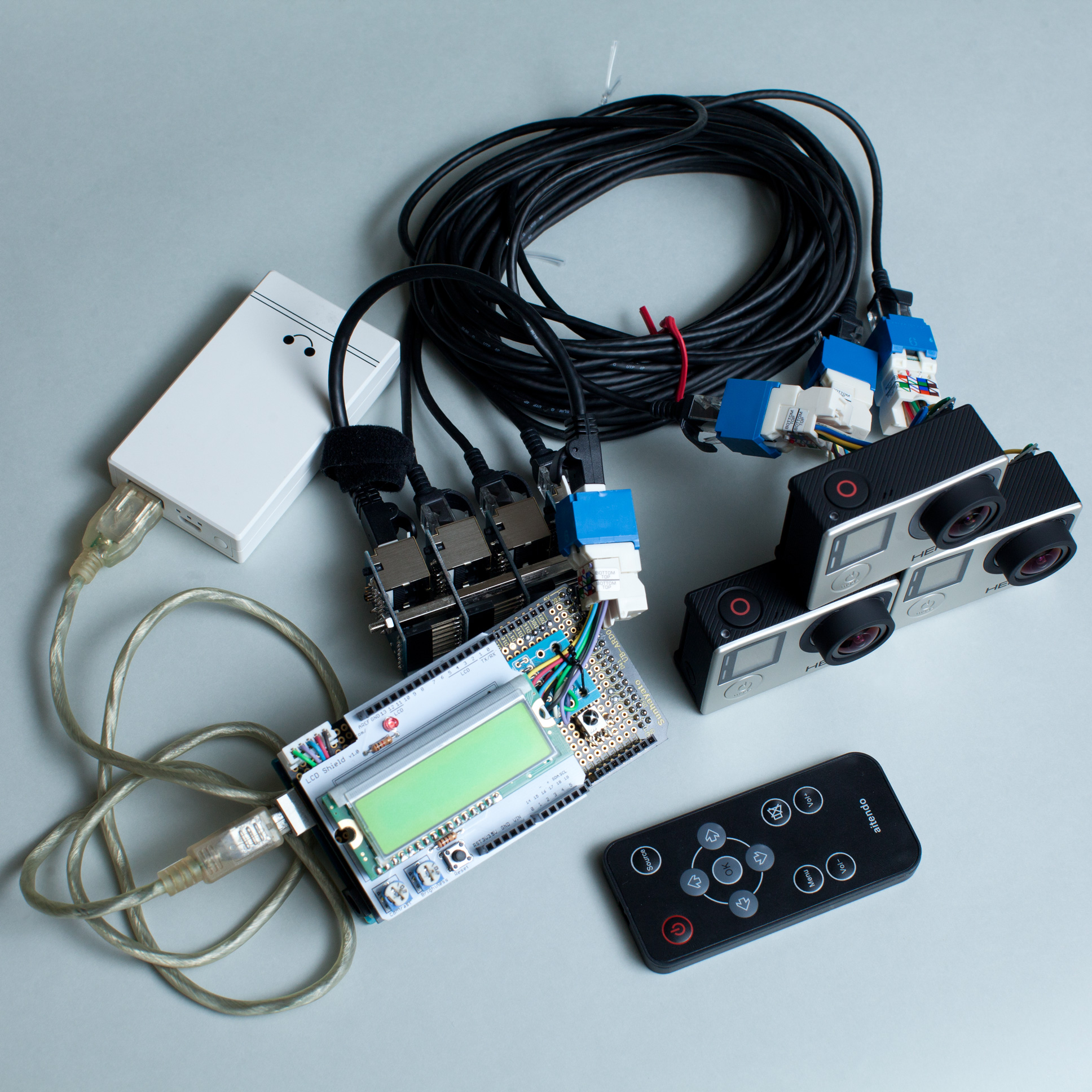 Hero 4 Black genlocking is demonstrated in the video. The system uses MewPro 2 and up-coming sync signal generator.
The prototype system consists of a sync generator (at the left), three GoPro Hero 4 Black + MewPro 2's, cables etc. And it is perfectly controlled by an IR (Infrared) remote as in the clip : Power On – Mode Change – Start Recording – Stop Recording – Power Off. The prototype as well as up-coming sync generator is based on Arduino Mega 2560 and will be an open hardware/software as our other products.
Note: The system will work with any number of cameras but can only shoot in the following two video modes (the restriction is due to camera's firmware).
2.7K 4:3 30fps NTSC / 25fps PAL
1440p 60fps NTSC / 50fps PAL
We are currently designing a PCB for the product so please wait until it appears in our shop. 🙂
This post is outdated. We are already selling Iliad in our shop. Please refer more recent post for info.